About us

Welcome to you!

Our business portfolio consists of different types of activities. In Veszprém we are operating the Erdei Panzió (Forest Boardinghouse), Eszterházy Vendégház (Eszterházy Guesthouse) and Riko Vendégház (Riko Guesthouse). They receive tourists and also corporate employees in the autumn and winter seasons. In the latter case our cooperation partners are: Man at Work Kft. and Prohumán 2004 Workforce Agency and Consultancy Kft, Vöröskő Kft (Euronics), Pannonjob Kft, Jobtain Kft.
In the area of environment protection, environmental economics and in other specific business areas we provide professional, legal services, prepare bid applications, and manage projects. Our professional partners are the Austrian GSUB GmbH and Altran Deutshland S.A.S. & Co. KG. Our reference projects are connected to Silmo Kft., Vartisz Kft., Remedien Kft., Biomass Kft., Uniker Zrt., Uradalom Kft., Veszprémi Mezőgazdasági Zrt. (Veszprém Agricultural Kft.), Dunakontroll Kft, Nadaps Kft, EKO-TRADE Kft and Combit ZRt. We are engaged in the distribution of soil improvement materials. Our cooperation partner in this are BB 911 Kft. and Fidelia 2000 Kft.
Education and training constitute an important part of our activities. They comprise the following engagements:
- Examination in mid- and higher level education, and in vocational training
- Skills improvement courses
In the higher-level vocational training we provide examination chairmanship for 28 different vocational degrees. One of the biggest challenges have been the training and examination tasks related to the "Golden-Ear" (Aranykalászos) Farmer Training Program. Our major partners in this area: Pannon Egyetem (Pannon University), Schvéder Oktatási Központ (Schvéder Traning Center), SZTEJGYPK Szakképzési Központ (SZTEJGYPK Vocational Training Center), Dekra Akademie Kft., Emberképzés (Human Training) Kft., DÉRÚNIÓ Kft., IOSZIA Kft., Batthyány Lajos Mezőgazdasági és Élelmiszeripari Szakképző Iskola és Kollégium (Batthyány Lajos Agricultural Vocational Boarding School), Klebelsberg Intézményfenntartó Központ (Klebelsberg Institution Management Center).
We also perform real estate agency activities, and have participated in selling the properties of the former Bakony Művek (Bakony Works) in Veszprém. We have a cooperation with Steinfest GmbH in inviting financial and strategic investors in real estate projects.
As owner and managing director of Chianti 3D Kft. I wish to continue to utilize the skills, experience and contact network, which I had acquired during my 16-year practice as mayor of Veszprém, and 4 years as state official in the environment protection sector.
Please study our website and contact us in the subject-matter you are interested in!
I am looking forward to a mutually fruitful business cooperation with you.

Dr. László Dióssy
Owner and Managing Director
Honorary Univ. Lecturer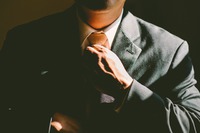 Professional and legal consulting

We deal with professional consulting on the field of data management (GDPR), environmental protection and legal advice
Accommodation service in Veszprém

Our company runs three well-equipped guesthouses in Veszprém. These are mainly offered to blue-collar workers who are stayed in our town for longer periods of time.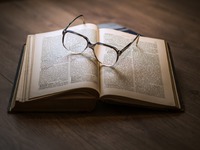 Education on vocational and academic levels

Education, training and examination constitute an important part of our activities on vocational-, higher- and academic levels, as well as training services for skills improvement.
If you are not confident in data management or environmental issues ...

GET IN TOUCH WITH US!

Inquire our colleague's offer regarding the documentation required for the GDPR regulation!